MILTON MEMORIAL BIRTHING CENTER
952 FLOWERSVIEW BOULEVARD
LAUREL HILL, FLORIDA
(850) 834-2946

MARIA MILTON, FLORIDA LICENSED MIDWIFE/ OWNER


Milton Memorial Birthing Center (MMBC) is located in Flowersview, Florida (a small community in Walton county in the Florida Panhandle). MMBC provides a safe birthing option for women of low-risk status who either cannot afford the cost of a hospital delivery or who prefer care that is more natural and noninvasive.
MMBC is a Florida birth center that services low-risk women from Walton, Okaloosa, Escambia, Santa Rosa, Holmes, Washington and Bay counties (in Florida) and from Covington and Geneva counties (in Alabama). Care is predominately given by Florida midwives.
Special Offer
Milton Memorial Birthing Center offers prenatal, natural delivery and postpartum care to low-risk women and newborns.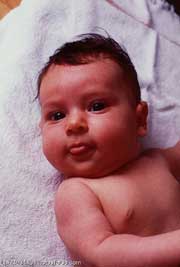 952 Flowersview Boulevard
Laurel Hill, FL 32567
Phone: (850) 834-2946